Accoya painted bifold doors / Accoya French doors
Bifold doors offer a real feeling of inside/outside where you can move a line of doors sideways to offer an uninterrupted opening to the garden. Often used in kitchen and living rooms where you want to connect the space with a patio or deck area.
We supply all our folding doors fully finished with high quality top hung sliding door systems. They can be made in any design, fully glazed or panelled, in oak or Accoya, and in any colour. We combine this with a full spray finish facility where we can offer a high quality long lasting micro porous coating to enhance all of our exterior joinery products.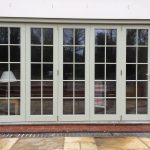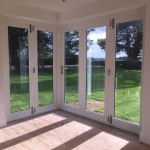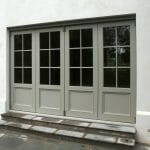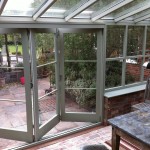 Selecting a set of doors all depends on choice and what you prefer yourselves. Sometimes the shape of the room or the outdoor living area helps you decided on which to choose. Selecting exterior timber doors is about creating those crucial first impressions of a period property. The right choice can add value to the home and provide you with good security and high performance.
French doors can also open up the room bringing in light and space. They can open outwards 180 degrees allowing them to be held flat against an adjoining wall or sidelight, which can create more space outside.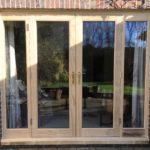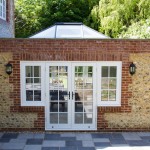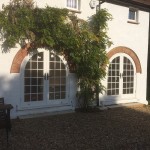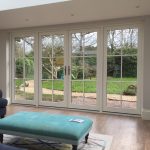 Medina Joinery offer bespoke doors so you can choose any design you wish. We can discuss with you your ideas and send you technical drawings.
Phone us for a chat or send us an email.
Tel: 023 9263 7380
Email: info@medinajoinery.co.uk
Website: www.medinajoinery.co.uk
Recent Posts
Archives
Categories