Accoya Orangery
An Accoya Orangerie is a light and bright room with large timber windows, doors and a roof lantern.
A Timber Roof Lantern gives additional light in an enclosed area. It looks stunning!
Historically an Orangery used to be a room or a dedicated building on the grounds of fashionable residences from the 17th to the 19th centuries where orange and other fruit trees were protected during the winter, similar to a greenhouse or conservatory. Nowadays these rooms are used more as a lounge, kitchen or a dining area.
When using solid Accoya joinery combined with Tricoya panelling to form the external decorative panels, pillars and facias you can have a beautiful long-lasting building to enhance any property.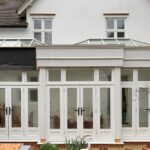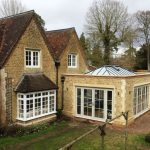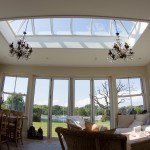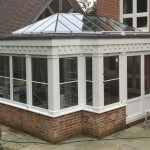 Orangeries and Conservatories are individually designed to blend in with the style of the house and complement the architecture and the atmosphere of your home.
The timber French doors and windows we supplied match the existing windows and doors in the property.
Medina Joinery offer a full spray finish facility where we can give a high quality long lasting micro porous coating to enhance all of our exterior joinery products when required.
If you use Medina Joinery we will work to achieve your design requirements and can manufacture all your windows, doors and roof Lanterns. We can paint them any colour you prefer, or keep them to a natural finish using Osmo UV Resistant Oil.
Contact us
For a quote, or if you just want to discuss your options, give us a call tel: 023 9263 7380
or email us info@medinajoinery.co.uk
or fill out our Contact us page on our website
Recent Posts
Archives
Categories