Accoya Front door and Accoya window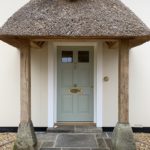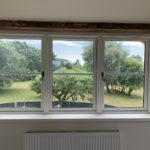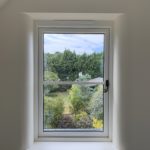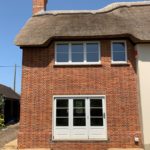 Medina Joinery supplied an Accoya front door, bifolds and all the Accoya windows for a beautiful house in the countryside.
Front Door
Accoya timber is the perfect material for external wooden doors. It offers improved thermal insulation properties in comparison with commonly used hardwood and softwood wood species. It is more durable and dimensionally stable than the best tropical hardwoods.
Accoya® wood has an enhanced coatings performance and can last twice as long, saving time, money and hassle.
It also has a 50 year above ground guarantee, giving complete confidence that Accoya® doors and windows will stand the test of time.
An Accoya® wooden door is developed to excel in external applications, even in challenging conditions.
Timber window
Medina Joinery manufactures bespoke windows. We also offer high performace double glazed units that comply with the latest building regulations. This can be a slim profile applied georgian bar so in keeping with a traditional look.
As a member of the British Woodworking Federation, we have a strong commitment to manufacturing high performance timber windows.
We offer a professional and reliable service to our clients. We can make any size and offer any configuration of openers with a variety of locks and handles.
Accoya
We highly recomend the use of this timber due to its dimensional stability, durability, and paint retention. Have a look at the Accoya website for more information.
If you are looking to replace existing windows and doors or are planning a new build property, contact us with your timber windows and door requirements. We would be happy to work with you to manufacture and supply a range of joinery items to enhance your project.
Medina Joinery are committed to giving our customers as much technical support and advice as we can to help you get the best from your products. We can offer a full in house design service where we can customize all our products to match your requirements. Also we can supply elevation and section drawings to assist you with planning applications or specifying a project for a client.
Recent Posts
Archives
Categories