Pretty house with Accoya Front door and windows with Oak porch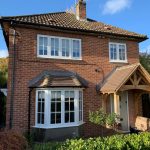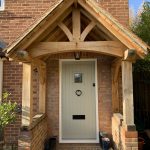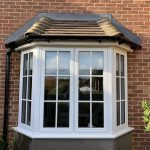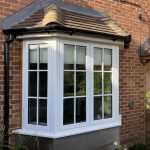 We recently supplied an Accoya front door, and all the Accoya windows to this beautiful cottage in Petersfield, Hampshire. We worked closely with the owner to select a style and colour that would complement the building and reflect the overall quality of the finished property.
As you can see the windows and doors have a massive impact on the overall look and feel of the property and go a long way to create the overall look of the house. The windows and front door is manufactured and spray painted in our workshop.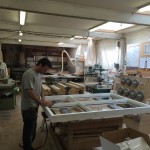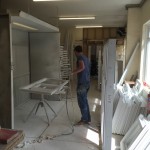 We highly recomend the use of Accoya due to its dimensional stability, durability, and paint retention. Have a look at the Accoya website for more information.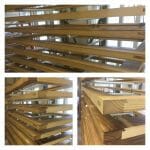 If you are looking to replace existing windows and doors or are planning a new build property, contact us with your timber windows and door requirements and we would be happy to work with you to manufacture and supply a range of joinery items to enhance your project.
Medina Joinery are committed to giving our customers as much technical support and advice as we can to help you get the best from your products.
We can offer a full in house design service where we can customize all our products to match your requirements. We can also supply elevation and section drawings to assist you with planning applications or specifying a project for a client.
Contact Medina Joinery Tel: 023 92637380 or e-mail info@medinajoinery.co.uk
Recent Posts
Archives
Categories