Accoya timber front door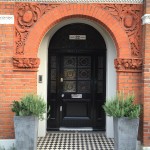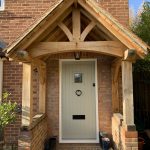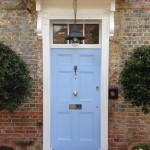 Accoya timber is the perfect material for external wooden doors. It offers improved thermal insulation properties in comparison with commonly used hardwood and softwood wood species and it is more durable and dimensionally stable than the best tropical hardwoods.
Accoya® wood has an enhanced coatings performance and can last twice as long, saving time, money and hassle.
It also has a 50 year above ground guarantee, giving complete confidence that Accoya® windows and doors will stand the test of time.
An Accoya® wooden door is developed to excel in external applications, even in challenging conditions.
Medina Joinery
Medina Joinery manufacture the Accoya doors. They are bespoke for each individual client.
At Medina Joinery we pride ourselves on providing clients with a reliable and efficient service, whatever it is they're looking for. We are committed to enhancing customer satisfaction and continually strive to offer the highest level of service. We are a team of local, professional craftsmen with the necessary skills and knowledge to install doors, windows and timber roof lanterns in styles from the Victorian, Edwardian and Georgian period. All of our employees are highly trained and take great pride in their work, no matter how big or small. We specialise in private and commercial projects for a full range of clients across the UK.
Portfolio Gallery and Gallery Carousel
Have a look at some of our projects in our Portfolio Gallery. You will find a range of images of different projects which we have undertaken, timber windows, doors and also our timber roof lanterns.
Also have a look at our Gallery Carousel
For more information, get in touch today.
Call us on 023 9263 7380 or email info@medinajoinery.co.uk and we will be more than happy to help.
Recent Posts
Archives
Categories