Timber windows and doors.
Accoya timber windows and doors manufactured and fitted by Medina Joinery.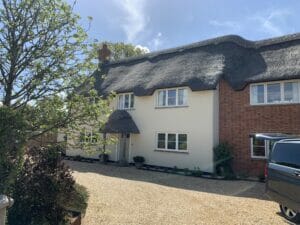 Casement windows and glazed doors.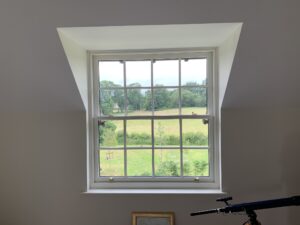 Sliding sash windows.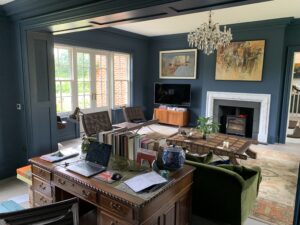 Casement and Sliding Sash windows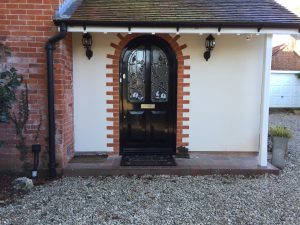 Glazed Accoya timber door
Casement windows
Firstly, flush casement windows have openers that close into the frame for a traditional cottage style.
These benefit from modern friction hinges and multi point locking within the frame design, along with weatherproof gaskets.
Fitted with double glazed units.
We offer a range of ironmongery to enhance the traditional look for a more modern feel.
Sliding Sash windows
Secondly, sash windows are the most traditional of window designs.
We can supply it as a traditional box sash with lead counterweights or the more modern solid frame with a sprung balance system.
Casements can be fitted with double or single glazing and incorporate a Georgian glazing bar.
Each timber sash window is assembled by hand to ensure a quality unit and fitted with Deventer Sliding Sash Flipper Seal to the casements removing the need for brush pile draught seal on the parting bead and staff beads.
This will also improve acoustic and thermal performance.
Most importantly you need to choose what is correct for you!
Glazed Accoya door
We can match any design of timber single door in either solid paneled, half or fully glazed.
The solid exterior doors are fitted with multi-point locks but can have a single key operated system to give a traditional look.
This can be incorporated with any decorative furniture you may require for instance.
Our doors are only supplied in Accoya.
We paint with a factory applied paint system; this ensures they remain stable and look good for a long time.
Medina Joinery
Is a small family run carpentry workshop based in Hayling Island, Hampshire.
Medina offer our clients a quick, reliable and efficient service.
We are committed to enhancing customer satisfaction and continually strive to offer a fantastic customer experience.
Our team are local, professional craftsmen with the necessary skills and knowledge to manufacture and install doors, windows and timber roof lanterns.
All of our employees are highly trained and take great pride in their work, no matter how big or small. We specialise in private and commercial projects for a full range of clients across the UK.
For all bespoke joinery projects, we produce AutoCAD drawings for comment and approval by the client to ensure that every detail of the design is right before manufacture begins.
For more information contact 023 9263 7380
 or email info@medinajoinery.co.uk
Recent Posts
Archives
Categories