Accoya windows and doors in thatched house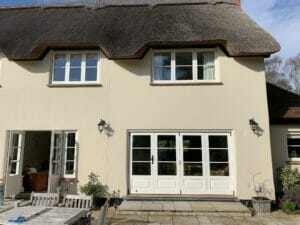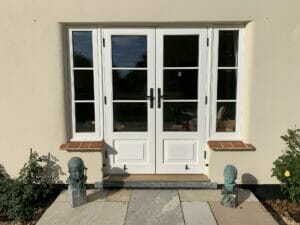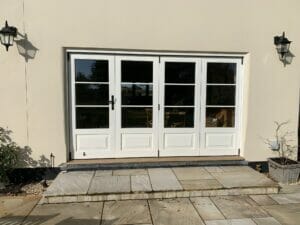 Medina Joinery have manufactured and installed Accoya windows and doors in a beautiful thatched house in the country.
Casement Windows
Flush casement windows have the openers closing into the frame for a traditional cottage style, but benefiting from modern friction hinges.
They have multi point locking within the frame design, along with weatherproof gaskets and can be fitted with double glazed units.
We offer a range of ironmongery to enhance the traditional look, or for a more modern feel.
Traditional Flush Features
High performance windows with traditional styling
Weatherproof gaskets on all openers to reduce heat loss
Multi point locking in accordance with 'Secure by Design' requirements
A range of timber type to suit different applications
Machine made for a high level of accuracy
Hand finished ensuring a quality product
Friction stays for ease of use
A large range of both modern and traditional furniture
Available in any size and configuration of openers
Panelled French doors
This is a great way to lighten up any room. When fitted with sidelights it can allow the doors to open flat against the frame and give a real feeling of light and space.
All our timber french doors are manufactured in our own workshop and can be made to any design or dimension required to meet your specifications.
We prefer to supply our French doors in Accoya, painted with a factory applied paint system; this ensures they remain stable and look good for a long time.
Panelled Bifold doors
Timber bi fold doors offer a real feeling of inside / outside where you can move a line of doors sideways to offer an uninterrupted opening to the outside. Often used in kitchen and living rooms where you want to connect the space with a patio or deck area.
We supply all our wooden bifold doors fully finished with high quality top hung sliding door systems and can be made in any design from fully glazed to panelled, and in any colour.
Our hardwood timber bifold doors are also made in our own workshops and can be made in any size up to 5.9m wide and 2.4m tall. We supply them in Accoya and painted with a factory applied paint system; this ensures they remain stable and look good for a long time.
Recent Posts
Archives
Categories