Barn conversion with Accoya windows and doors
Medina Joinery has manufactured and installed Accoya windows to a barn conversion in Hampshire.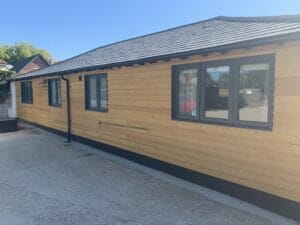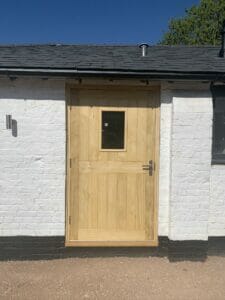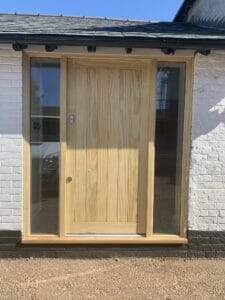 We finished the windows and doors in our workshop.
Windows: finished in RAL7016
Doors: finished in clear Osmo UV Protection Oil.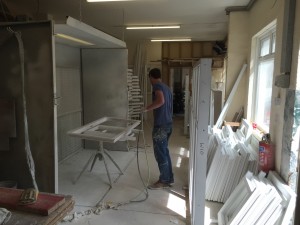 Medina Joinery
Look at our website, the Accoya website or visit Houzz Accoya for more info.
We aim to offer our clients a professional, modern solution to their joinery requirements.
Our collection of timber roof lanterns, windows and doors are bespoke for you, making them perfect for any home.
Medina Joinery commit to give our customers as much technical support and advice as we can, to help you get the best from your products
We offer a full in house design service where we can customize all our products to match your requirements.
In addition we supply elevation and section drawings to assist you with planning applications or specifying a project for a client.
Medina Joinery manufacture and deliver to all of the Uk.
A 50 year warranty is offered by Accoya for Accoya timber.
The generic term for Accoya is acetylated wood.
Acetylated wood had been studied by wood scientists for many decades before Accoya came to the market.
There are examples of long term trials where acetylated wood has demonstrated its exceptional performance.
In addition there is a standard European test for the durability (rot resistance) of timber.
It is possible to directly compare the durability of Accoya with that of any other timber and since we know what to expect from the other timbers we can conclude what to expect from Accoya.
Both the BRE and TRADA support the claims made about the durability of Accoya.
Houzz
Houzz provide the best experience for home renovation and design.
Connecting homeowners and home professionals with the best tools, resources and vendors.
Contact Medina Joinery for more information:
Recent Posts
Archives
Categories