Bespoke Medina Joinery timber Roof Lanterns for house in Surrey
Medina Joinery manufactured a number of bespoke timber Roof Lanterns to a stunning property in Surrey.
Roof Lanterns
A Roof Lantern offers a focal point to any garden room, orangery, or extension.
We manufacture our wooden roof lanterns from hardwood and supply it in a range of finishes.
The external elements of the Lanterns are capped in a powder coated aluminum extrusion and can be supplied with an option of ball finials.
As an alternative we can offer a more traditional lead ridge capping.
Fitting the Roof Lantern in Surrey
See below some of the photos we took whilst working on some Lanterns in Surrey.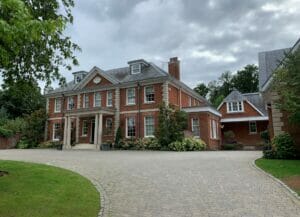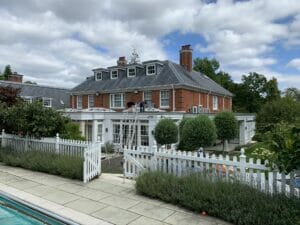 We make bespoke timber Skylights to any size and design for a flat roof.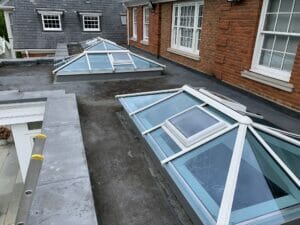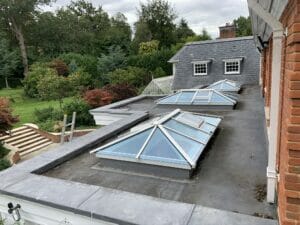 After discussing your requirements we will send you a personalised specification and  CAD drawings at no additional cost.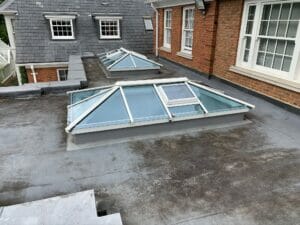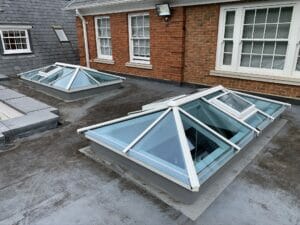 We can fit the Roof Lantern or we are happy to advise your builder.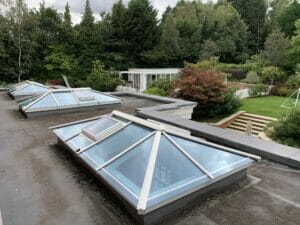 Galleries
Look at the Medina Joinery website  Gallery and our Gallery Carousel.
This could give you wonderful ideas for your own home.
Manufacture and delivery
Medina Joinery will manufacture and deliver to all of the Uk.
Give us a call to discuss the possibilities and how we can transport the Roof Lantern to your home.
Medina Joinery
We also offer wooden windows and doors.
Medina Joinery are a family run business based on Hayling Island in Hampshire.
Our aim is to offer our clients a professional, modern solution to their joinery requirements.
Our collection of timber roof lanterns, windows and doors come in three distinct styles: Traditional, contemporary and historic – making them perfect for any home.
Contact us for more information:
Recent Posts
Archives
Categories