Flat roof 'meets' lantern roof
Lantern roof, roof lanterns, roof lights or structural skylights can be a great way of introducing light into your new living space and bringing natural light into the middle of a home using your existing flat roof or over an new extention.
Using a flat roof but with a supporting up-stand or 'kerb' and then glass box construction 'Roof lantern' on top.
This delivers three distinct advantages. The size of your new extension isn't limited by the minimum required pitch of your roof as in the case of a lean-to extension roof. Costs are considerably lower than a gable-ended roof with its two pitches.
It also delivers the same flexibility on square footage as a flat roof but puts more light back into your new and pre-existing rooms.
Other areas where a roof lantern can enhance a property is over a stairwell, on a porch, or incorporated into the apex of a pitched tiled roof.
A great example of how this can be used is over a central island in a kitchen, combining a central source of daylight just where it's wanted. It can provide a  good source of ventilation to extract heat and smells while also creating a defining centrepiece in the room.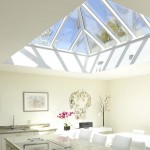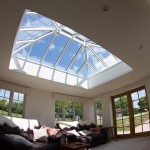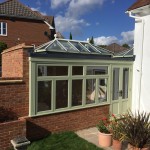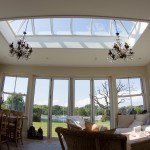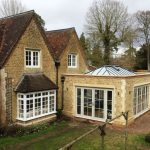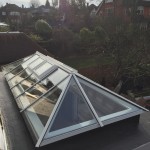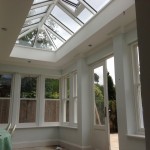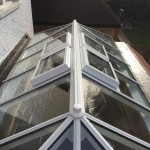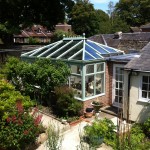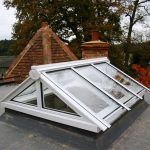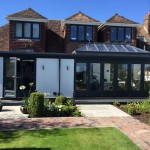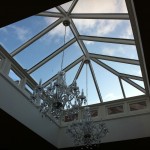 Medina Joinery can deliver to all of the UK, so for more information or just a chat please telephone us:
Tel: 023 9263 7380
or email:
E: info@medinajoinery.co.uk
Recent Posts
Archives
Categories