Medina Joinery: Stunning Porch bespoke Front doors
All our timber doors are manufactured in our own workshop so we can supply any bespoke front door you require.
We strongly recommend purchasing our wooden doors in Accoya but we will also supply them in other timbers if required.
We also suggest having them supplied fully finished. This includes being painted, stained or oiled and doubled glazed.
The doors would arrive complete with ironmongery and weather seals.
Our doors are supplied with an aluminium low level threshold giving a hard wearing water proof seal.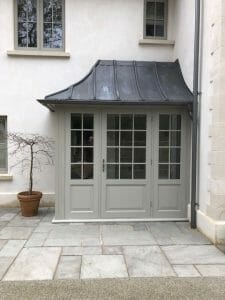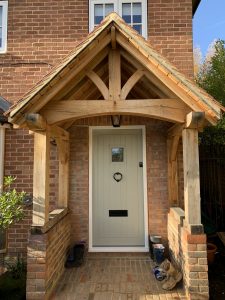 Features
Timber doors design to match existing or meet your specification
Solid Accoya wood doors 56mm thick for added stability
Fully wedged mortise and tenon joints for a solid construction
High security multipoint locking
Feature spray finished in any colour
Weather seals to reduce draughts
Energy efficient double glazing
Increased thermal efficiently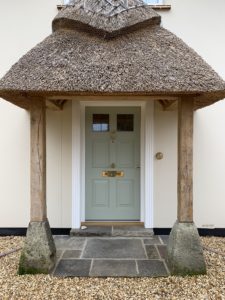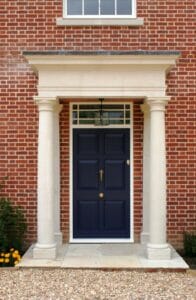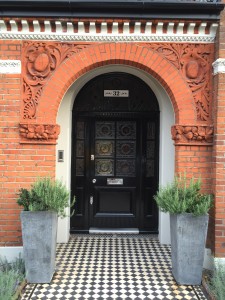 Bespoke exterior timber door
Selecting an exterior besoke front door is about creating those crucial first impressions of a period property.
The right choice can add value to the home and provide you with good security and high performance.
We offer a large range of hardwood doors in timber materials with glazing and colour options depending on your tastes and budget.
We would always suggest using Accoya. Because of this it would be highly stable and is very low maintenance.
Transform the look of your property today with our range of wooden doors.
Gallery
Have a look at our Galleries for more ideas.
Contact
If you are planning to have a stunning Porch with bespoke Front door get in touch with us for more information.
Tel: 023 9263 7380
Email: info@medinajoinery.co.uk
Recent Posts
Archives
Categories