Timber French doors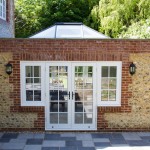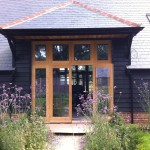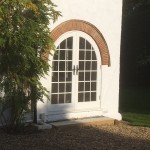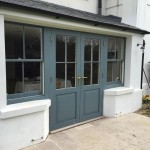 or timber Bifold doors?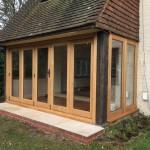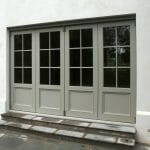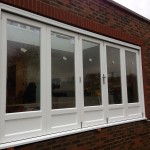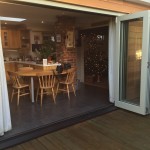 Its a matter of choice, its depends what you want to acheive from the space.
Timber French doors are a great way to lighten up any room. If fitted with sidelights it can allow the doors to open flat against the frame and give a real feeling of light and space. They are particulary attractive with side windows. Also balconies are real feature in a home, when you want to step out on your balcony a French door is perfect. Also great if you have an arch, we can make bespoke especially for you.
Timber Bifold doors offer a real feeling of inside/outside where you can move a line of doors sideways to offer an uninterrupted opening to the garden. You will have a folded door to one side so you need to think about the space. They are often used in kitchen and living rooms where you want to connect the space with a patio or deck area. We supply all our wooden bifold doors with high quality top hung sliding door systems and can be made in any design, fully glazed or panelled.
All our timber doors are manufactured in our own workshop and can be made to any design or dimension required to meet your specifications. All our doors can be supplied in either solid Oak with an oiled finish, or in Accoya and painted with a factory applied paint system; this ensures they remain stable and look good for a long time. The doors are fitted with full weather seals and multipoint locks with high security anti snap cylinders, we can supply these keyed alike for added convenience.
Contact us for more information tel: 02392637380 and check our website www.medinajoinery.co.uk
Recent Posts
Archives
Categories