Timber Roof Lantern in London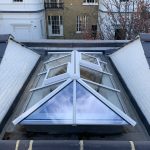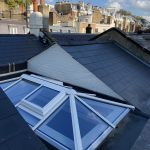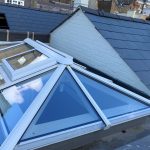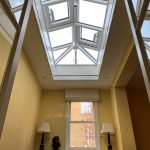 Medina Joinery recently manufactured and fitted this timber Roof Lantern. It was installed into the flat roof area of a first floor hallway in a Mews cottage in central London.
The Lantern brought in an amazing amount of natural daylight to what could be a very gloomy room. When the Lantern was fitted it opened up the room with daylight making the room feel larger and more spacious.
This is one of many roof lanterns we have fitted into properties that, due to their city location, struggle to get natural light. So often properties are built very close to each other, but that isn't a problem with roof space. Using a tradtional roof lantern makes the best use of this.
The roof lantern was fitted with electrically oporated opening vents. This will allow the homeowner to ventilate the property and help create airflow.
The room looked stunning!
Look at the Medina Joinery website in our Gallery and our Gallery Carousel. This could give you wonderful ideas for your own home.
We will deliver to all of the Uk, so for more information, get in touch today.
Call us on 023 9263 7380 or email info@medinajoinery.co.uk and we will be more than happy to help.
Recent Posts
Archives
Categories