Why we choose Accoya: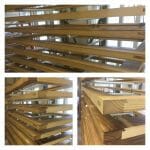 This is why we choose Accoya:
Accoya is created from sustainably-sourced wood. Accoya® undergoes a proprietary, non-toxic acetylation process that permanently modifies the wood to the core.
The result: an environmentally friendly solid wood with durability, dimensional stability and beauty that matches or exceeds even the best tropical hardwood.
Accoya® is wood, but not as you know it. It is modified timber in which a process called acetylation, a cutting-edge patented technology, enables it to it resist rot, defy the elements and stay strong for decades. Accoya® itself is guaranteed for 50 years above ground and 25 years in ground or freshwater, its performance and properties are remarkable. From joinery for the home, to bridges submerged in water, Accoya long life wood is a leading material that stands up to every application challenge and more.
Sustainability
Accoya® wood for the Future
By significantly enhancing the durability and dimensional stability of fast growing, abundantly available certified wood species, Accoya® wood provides compelling environmental advantages over scarce slow growing hardwoods, woods treated with toxic chemicals, and non-renewable carbon-intensive materials such as plastics, steel and concrete.
In order to assess the environmental impact of a material or product, all stages of its life cycle, from cradle to grave, must be taken into account, which is elaborated per life cycle phase, before looking at environmental assessments executed and ecolabels acquired for Accoya.
Made to last
Accsys guarantees Accoya wood windows and doors will last for 50 years. Accoya has been tested in extreme conditions around the world, without any coatings, for decades. These exposures, alongside the most durable hardwoods demonstrate rot and decay resistance exceeding nature's most durable timbers, including teak.
Consistant quality
Because Accoya is strengthened to its wood's natural qualities, Accoya is able to eliminate the unpredictable and offer consistent quality.
Accoya wood windows and doors retain their form come rain or shine. Whatever the weather does, it won't warp or noticeably swell, like other wooden windows and doors. Accoya doors and windows fit perfectly all year round, opening and closing effortlessly year after year after year.
Low maintenance
When Accoya is modifed, it eliminates its natural shortcomings. As a result, Accoya windows and doors require very little maintenance.
The form stability and reduced swelling of Accoya doors and windows removes the stress on paint finishes. They last 2x longer on Accoya than traditional wood. If there is a break in the paint film which goes unnoticed for an extended period, your Accoya windows or doors will not rot.
Beautifuland bespoke
Although our process augments the durability and performance of wood, it leaves its beautiful organic appearance completely untouched. But if it's not a natural wood finish you are after, Accoya windows and doors can easily be painted to suit your home.
The design possibilities go beyond adding colour with coatings. Because our wood is easy to cut and machine, Medina Joinery can tailor the shape and finish of your windows and doors, making them totally your own.
Valuable investment
In the process of Accoya production, it attains a better insulation value. Thermal values are 40% better than hardwood.
Energy conservation is just another way Accoya windows and doors deliver greater performance over their lifetime.
Sustainability that endures
Accoya is 100% non-toxic and made with FSC® timber. The product has an overall Gold Cradle to Cradle standard and is rated platinum in the Cradle to Cradle material health category.
Medina Joinery manufacture windows and doors in Accoya®
Medina Joinery choose to use Accoya® for windows and doors for its durability and stability. See our gallery on our website: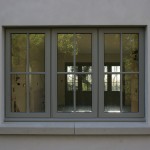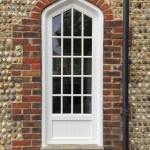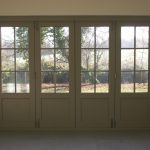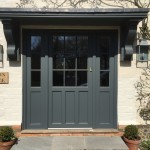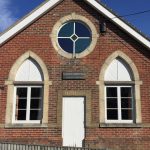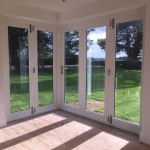 Contact Medina Joinery for more information.
Tel: 023 9263 7380
Email: info@medinajoinery.co.uk
Website: https://medinajoinery.co.uk/
Recent Posts
Archives
Categories